Since ancient times, our land and its people have been producing unique products, each with its own special characteristics.
In order to highlight and preserve its gastronomic wealth, the European Union adopted for the first time in 1992 regulation 2081/92, the evolution of which led to the current one Regulation-Directive (EU) 891/2022 currently in force.
Having as an aim the safeguarding products designated as Protected Designation of Origin (PDO) and Protected Geographical Indication (PGI) products.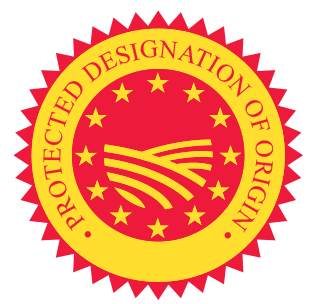 "Designation of origin" identifies products originating from a certain location, region or country and whose quality is due to, on the one hand, the particular natural environment and the tradition and on the other hand the anthropogenic factors of the region. PDO products are exclusively and entirely produced within a specified geographical area.
"Geographical indication" regards products originating from a specific area, region or country, in which one specific qualitative characteristic or the product's reputation can be attributed to its geographical origin. In order for a product to be designated as PGI, at least one of its stages of production must take place within the specified geographical area.
Products labelled as PDO and PGI are offered to consumers as certified European products of premium quality.